" as string set return_page to newhtml return return_page end handle CGI request

Open the Web Sharing control panel. Select the Web Pages folder as the "Web Folder," and spitback2.html as the "Home Page." Click [Start].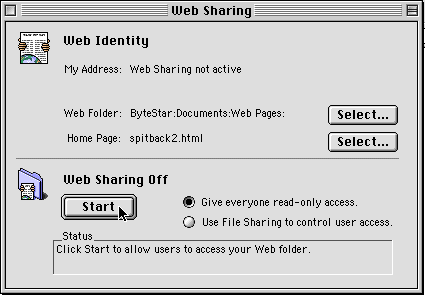 Open your browser and point it at "http://127.0.0.1" (the loopback address). You should see the HTML page you saved in step 1. Fill out the form and click the submit button.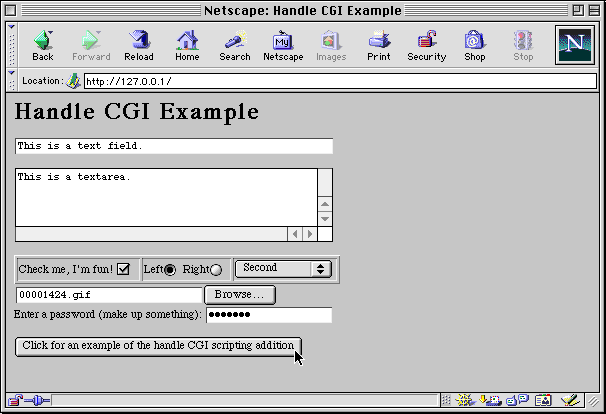 If all goes well, you should see a breakdown of the full CGI request.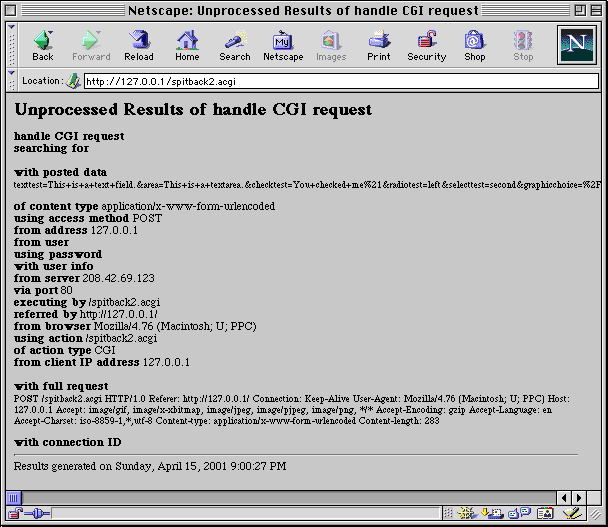 Congratulations! You have just implemented an Applescript CGI. This example is just the extreme bare bones however. Future topics which I will present include:

Parsing the posted_data (or searching_for if using GET)
Error handling
Speed and Efficiency
Creating portable CGIs
Debugging
Security
Pitfalls

This Space
For Rent

If you have found this page to be helpful, please send me an email to encourage me to continue this teaching series.

Credit and sincere appreciation is due Jon Weiderspan, who provided the seminal work on Applescript CGIs.