[Home]
[Blogs]
[XiTouch]
[EMILY]
[Tools]
[Services]
[Teach]
[Mac]
[My Blog]
[Contact]
---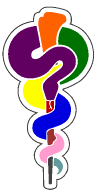 Minnesota (and USA) Medical Tidbits
The purpose of this page is to be a collection of useful, esoteric, humorous, or serious items related to medical care in Minnesota and the USA.







jwbaumann(shift-2)linkedresources(dot)com
----
[Home]
[Blogs]
[XiTouch]
[EMILY]
[Tools]
[Services]
[Teach]
[Mac]
[My Blog]
[Contact]
---




©1997-2010 Jeffrey W Baumann & LinkedResources, Inc. All Rights Reserved. Last Updated January 22, 2011.